Executive Director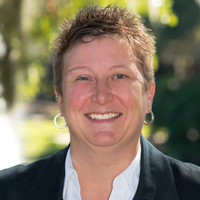 Joy Winheim is the Executive Director  of EPIC (Empath Partners in Care), a member of Empath Health, steering the recently-expanded agency that combined the HIV expertise and compassionate care of ASAP (AIDS Service Association) and Francis House. For over 20 years Winheim has worked in a variety of capacities serving the HIV community in Tampa, most recently as executive
director of Francis House.  She holds a Bachelor's degree in social science from
St. Thomas Aquinas College.
Leadership Team
[team id="6820″]
Lisa E. Cohen, Chair
Craig Bryan, Vice Chair
Stephanie Marhefka, Secretary
Ryan Memoli, Treasurer
Rafael J. Sciullo, President & CEO
David G. Buby, DO
Karen Goforth
Scott E. Kistler
Julia M. McGinty
Charlotte Noble
Frank Roder
Ryan Young